Promising to become a Leading innovated company
in the field of Gas,Thermal & Nuclear Power
with Turbine components and Diaphragms for the Future Energy Industry.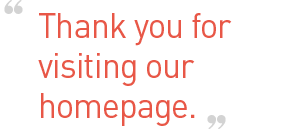 Turbo PowerTech Co., Ltd. CEO
Chung Hyung Ho

Turbopowertech
has established a company specialized in centrifugal casting since 1979.

Continuous special alloy development enables us to be the expert of Turbine components, especially diaphragms.

Especially, we manufacture special alloy materials for turbine by centrifugal casting, forging and heat treatment. And our "One Stop System" that direct process from material to final part (including machining and assembly) can offer you more competitive price, lead time and highest quality.

Being qualified as World Class Product for seal ring and diaphragm. And we've been authorized ISO9001, ISO14001, and OHSAS18001 certifications. And we supply them with our major turbine maker, in Korea, Doosan Heavy Industries, each power plant of KEPCO. To overseas, we export 70% of the products to the leading energy company such as Mitsubishi, Hitachi, Toshiba, GE Energy etc.

We, Turbo Family, will do our best in generous corporate investment and research for the energy industry, and supply the best product as well.